Vital Voices Global Women's Entrepreneurship Fellow 2021
SheEO Canadian Venture 2021
RHYZE Ventures Social Enterprise Winner 2020
BMO For Women Grant Winner 2020 and more…
Building on a highly successful career as a clinical social worker, Chef Pam Fanjoy continues to help people & communities by integrating her culinary passion with her 25+ years of experience working with children, adolescents, and families.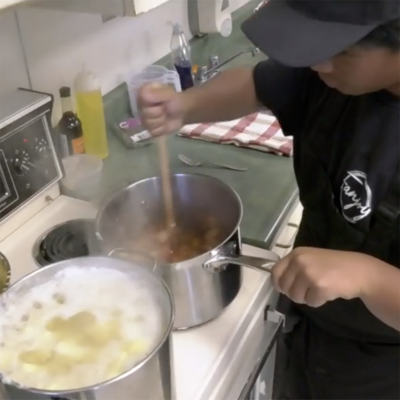 The Fanjoy Junior Chef program at St. Peter Catholic School wrapped up with fanfare June 20 with a special graduation event covered by CTV News Kitchener. The eight-week program for 40 students in Grades 7 and 8 provided hands-on instruction in culinary and life...
read more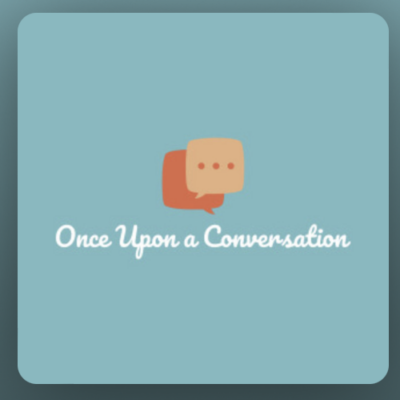 Chef Pam Fanjoy is a social changemaker, award-winning chef and Executive Director of Cooking Up Change. She combines 30 years of experience as a clinical social worker with a passion for food and culinary experiences to create innovative strategies for life-long...
read more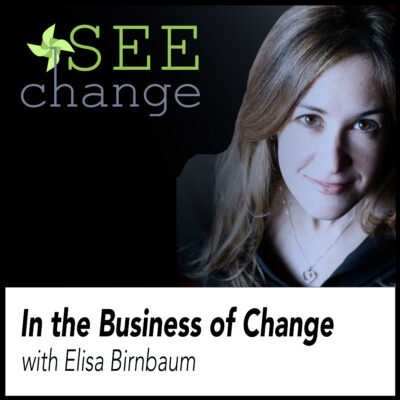 What happens when a long-time social worker decides to integrate her passion for cooking with her dedication to helping others? You create the Fanjoy Culinary and Wellness Centre, a social enterprise that uses culinary classes to improve the wellbeing of youth,...
read more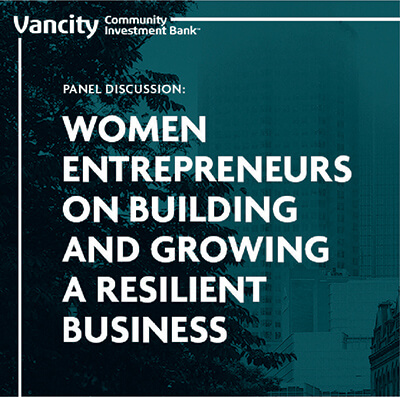 Through creativity, grit, and resourcefulness, many women-led organizations survived and realized growth during the COVID-19 pandemic. In this webinar, three resilient women entrepreneurs shared: The importance of ensuring everyone has an opportunity to sit at the...
read more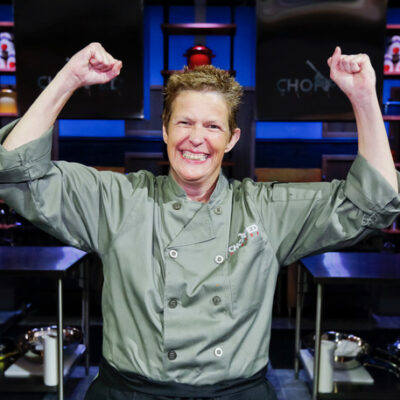 FOR IMMEDIATE RELEASE
The Friendly Chef Adventures Inc (operating as Fanjoy) receives $100,000 from Central Counties Tourism through FedDev Ontario to create a fully accessible culinary studio destination
HILLSBURGH, Ontario | January 12, 2023 – The tourism sector is vital to the economy and jobs in the Headwaters region. The Friendly Chef Adventures, operating as Fanjoy, was a well-known tourist destination in Hillsburgh prior to COVID with a country marketplace, culinary classes, seasonal Farm-to-Table dinners, and live music throughout the year. 
read more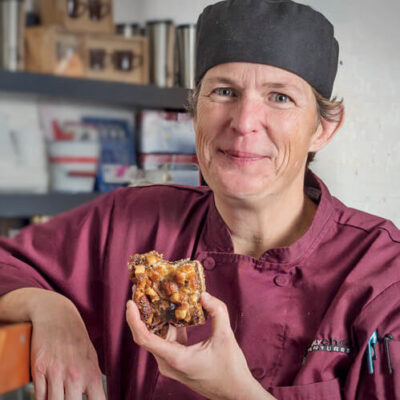 FOR IMMEDIATE RELEASE
Chef Pam Fanjoy receives BMO Grant for her Junior Chef Programs which provide therapeutic support to youth and families during the pandemic
HILLSBURGH, Ontario | November 19, 2020 – The BMO Financial Group announced today that Pam Fanjoy is one of ten recipients of the BMO Grant Program for Women-Owned Businesses for her innovative Junior Chef Programs, which aim to enhance the physical, mental and spiritual health of youth and families.
read more
Watch Pam on Food Network…
A truly seasoned competitor.