Join Chef Pam Fanjoy for fun, interactive and delicious adult cooking classes, Chef's Table and Supper Club events.
Supper Club
You will enjoy a casual reception as guests arrive and mingle, find their spots at their culinary stations and get to know one another. Come ready to learn some new tricks in the kitchen during this hour and a half, hands on cooking class, where we will cook up a three course meal together. Then, it is time to indulge in a delicious meal served family style so you can enjoy what you have prepared as a team. Come as a single guest, as a couple or with friends.
Wine, local craft beers, and a select bar list will be available during the evening for an additional fee during this event.
Cost is $150 per person + HST. Book a Foods of the World Tour Supper Club Bundle of 3 and save $55.00
If you would like to book a private group of 10–12 guests, please contact us to arrange this and you can select any of our current menus that are in season.
Supper Club is a fundraiser for Cooking Up Change. For each Supper Club meal purchased we will gift a cooking class to a youth in need.
Stay tuned for Supper Club dates in Guelph.
Chef's Table with Chef Pam Fanjoy, Chopped Canada Champion
The ultimate culinary experience. Enjoy a 5 course seasonal tasting menu for up to 12 guests, prepared by Chef Pam in our Culinary Studio in Hillsburgh. Available on select Saturdays in 2023 from 6:00pm-8:30pm. Cost is $1800 + HST ($150 per person) and includes 2 complimentary bottles of wine. Wine, local craft beers and a select bar list are available during the evening for an additional fee during this event.
Please contact us for more information and a quote. Include the number of people, preferred date and your choice from any of our Foods of the World menus – see below for samples. We will get back to you with an event tailored to meet your needs.
Adult Cooking Classes
Chef Pam's Foods of the World cooking classes are hands-on, interactive and fun! BOGO: When you buy an adult cooking class, you also donate a Junior Chef class to a teen.
October and November classes are open for registration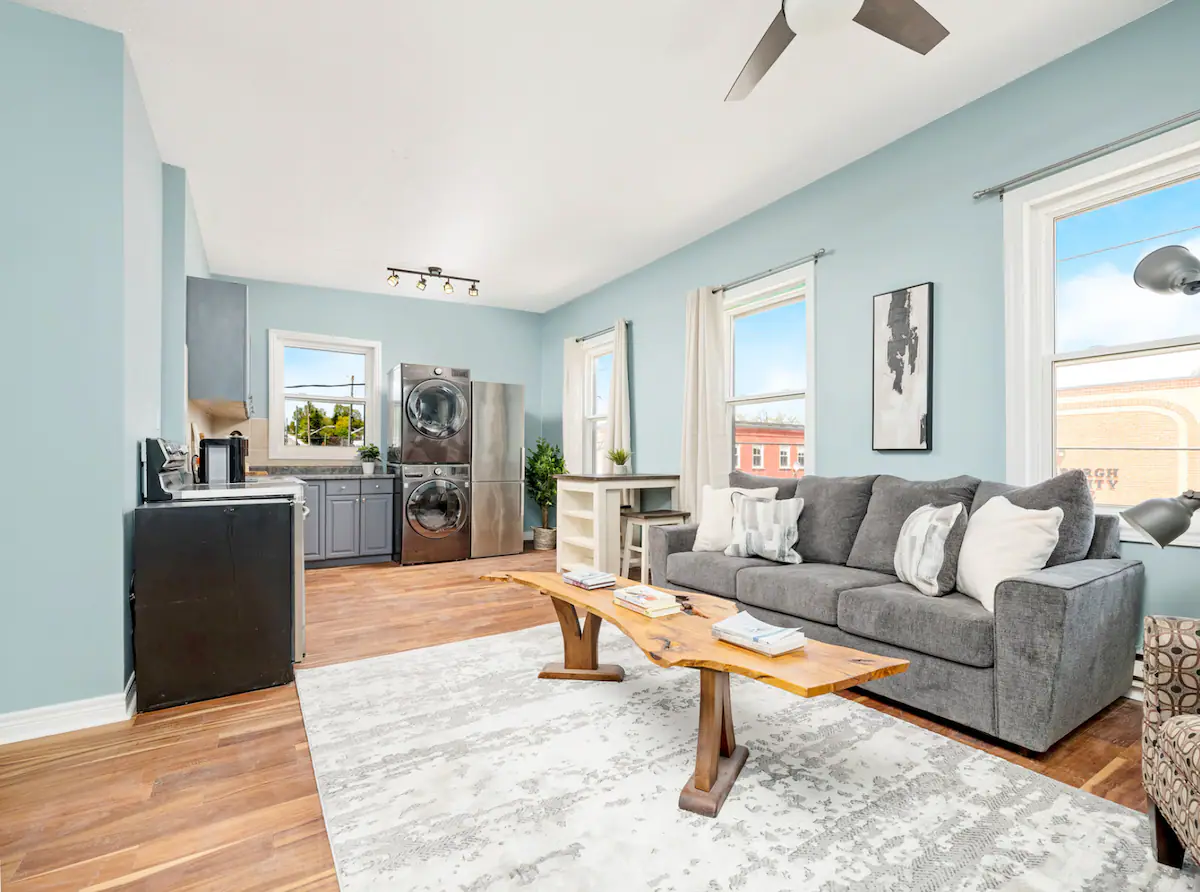 ACCOMODATION AVAILABLE
2 cozy apartments are available to stay on-site in charming Hillsburgh.
Private and Quiet Rural Retreat
From $116.00 night
Cozy 1 Bed Rural Apartment
From $94.00 night
A Sampling of Our Foods of the World Menus
Taste of India
Fanjoy's Butter Chicken
with Basmati Rice
Taste of Thailand
Cashew Chicken Thai Stir Fry
with Jasmine Rice
Taste of Italy
Grilled Chicken Pasta Alfredo
Surf and Turf
Grilled Beef Tenderloin
with Seared Shrimp
Taste of France
Duck Confit with Cherry Sauce
and Pomme du Terre
Taste of the Mediterranean
Chicken Souvlaki
with Lemon Rice Pilaf